Client Download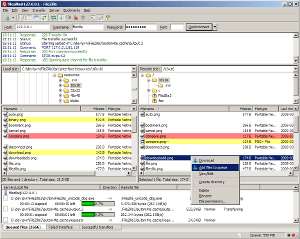 The latest stable version of FileZilla Client is 3.8.0
Please select the file appropriate for your platform below.
Linux
FileZilla_3.8.0_i586-linux-gnu.tar.bz2

Size: 5601599 bytes
SHA-512 hash: 593b3fb47413ffb32aa2c5920931c827a2f58dc3a1af02c3313d96fa51c594c4f127c7c6b363047cd0d4113f433a7e1197850ef8c6ca74a3d368ec05e57aec61
Built for Debian 7.0 (Wheezy). It is highly recommended to use the package management system of your distribution or to manually compile FileZilla if you are running a different flavour of Linux.
More download options
Not what you are looking for?