Download FileZilla Client for Mac OS X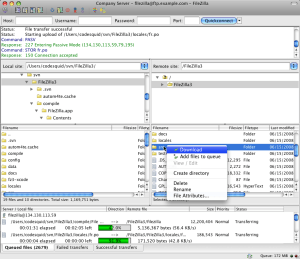 The latest stable version of FileZilla Client is 3.44.2
Please select the file appropriate for your platform below.
Mac OS X
This installer may include bundled offers. Check below for more options.
Requires OS X 10.11 or newer
More download options
Not what you are looking for?
Prerelease versions
To download the latest prerelease version (currently 3.45.0-rc1), go to the download page for unstable releases.