Download FileZilla Client for Windows (32bit x86)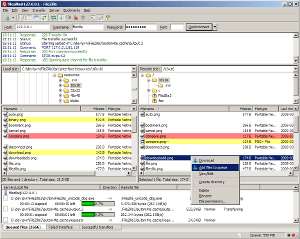 The latest stable version of FileZilla Client is 3.53.1
Please select the file appropriate for your platform below.
Windows (32bit x86)

Size: 11251360 bytes
SHA-512 hash: 15f1a3bcc15aef0878f76e594831d69c361423fd5928e3b11dde71b917df7a56b1f4e4289255b65c535b4698395d2385673cebeb927ff20d6629129fe2969876
The 32bit versions of Windows 8.1 and 10 are supported.
More download options
Not what you are looking for?
Prerelease versions
To download the latest prerelease version (currently 3.54.0-rc1), go to the download page for unstable releases.