Download FileZilla Server for Windows (64bit x86)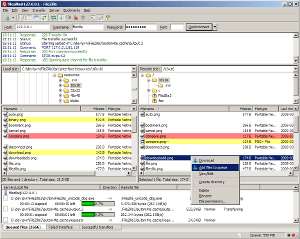 The latest stable version of FileZilla Server is 1.0.1
Please select the file appropriate for your platform below.
Windows (64bit x86)

Size: 4479296 bytes
SHA-512 hash: 126a59c94c6de003a8d32d355ba42a1b9cdbbdf0b53ea81e1912dacab6e3adbdfd6348d1e6b7a9b497d261b0df1e86cf6e9f5ae325aa084d9fdf99f2b18513f5
The 64bit versions of Windows 8.1 and 10 are supported.
More download options
Not what you are looking for?

We need your support!
The FileZilla Project is making an ongoing, substantial investment to bring FileZilla Server to all platforms.
In order to keep the project going, we welcome companies' and individuals' support through sponsorships.