Download FileZilla Server for Windows (64bit x86)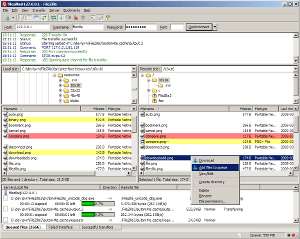 The latest stable version of FileZilla Server is 1.0.0
Please select the file appropriate for your platform below.
Windows (64bit x86)

Size: 4453448 bytes
SHA-512 hash: a4829324cc93e66b94c5c538b67768f52d6506e50ecbb00c3a90129f8bfbd8f173ba5b3e9f40b1240581ef4ed0fe554b0f4e628a111bb148fdb7c9207414f3fc
The 64bit versions of Windows 8.1 and 10 are supported.
More download options
Not what you are looking for?

We need your support!
The FileZilla Project is making an ongoing, substantial investment to bring FileZilla Server to all platforms.
In order to keep the project going, we welcome companies' and individuals' support through sponsorships.