Client Download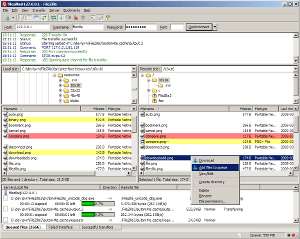 The latest unstable version of FileZilla Client is 3.8.0-beta1
Please select the file appropriate for your platform below.
Linux
FileZilla_3.8.0-beta1_i586-linux-gnu.tar.bz2
Size: 5555660 bytes
SHA-512 hash: fc5a1f783f8361f3310071e0fd1973066a2be3e490787cb4a5977e3b792f5e4b14575cd54bc674b2d6146cd86cf92acd9be3455613ee10fdb78d05039b9b5c18
Built for Debian 7.0 (Wheezy). It is highly recommended to use the package management system of your distribution or to manually compile FileZilla if you are running a different flavour of Linux.
More download options
Not what you are looking for?